HAPPY USERS

TACLog users are encouraged to register themselves at OZ2M or at their local representative. Registration is free of charge, and is used for my own amusement only and to claim the number of users. Registered users will be notified electronically when a new version is released.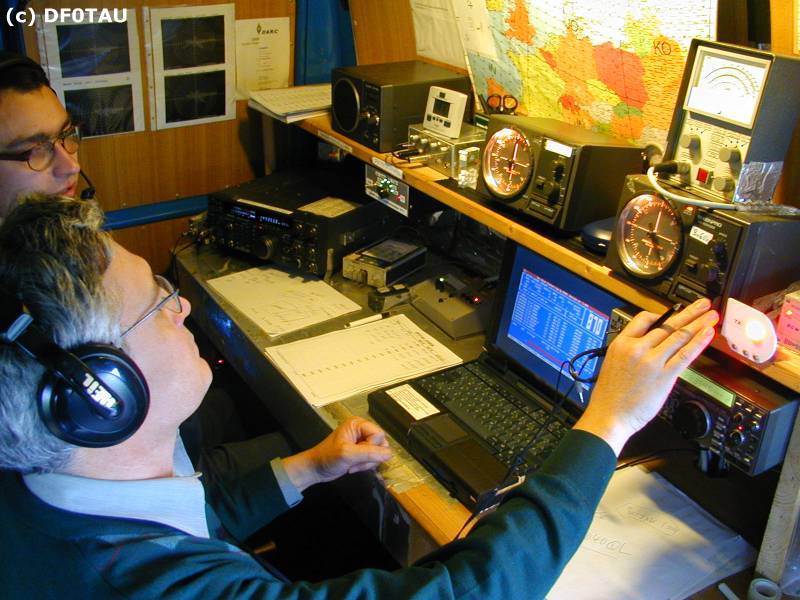 | | | |
| --- | --- | --- |
| 5P1ER | ERO | The European Radio Office |
| DJ3LE | Hans-Jürgen Lüthje | Please visit my ex. German home page sponsor - nice guy! |
| DH8BQA | Olli | And the DF0TEC crew |
| G0MJW | Mike Willis | See Mike's tube |
| I5WBE | Enrico | Real time moon tracking from JN53JR |
| LA0BY | Stefan Hech | Check out the aurora pictures |
| OK1MAB | Petr Bartovsky | Czech it out |
| OX3LX | Bo Christensen | Cold stuff |
| OZ1IEP | Carl Halkier | Cloudy pages |
| OZ2TG | Steen Gulstorff | Not so colourful |
| PA5DD | Uffe Lindhardt | Ex. OZ1DOQ and PA3HDD |
| PE2KP | Adriaan | Very relaxed (ex. PE1KHP) |
| PI4AJS | Contestgroup Twente | Operated from PI4AJS in October 1997 Contest, best 70 cm ever |
| PI4ZLD | Radioclub de Bevelanden | The first Dutch Amateur radioclub on the World Wide Web |
| SM6USS | Dennis | Nice article on TACLog in QTC |
| SP3SUX | Irec Lochert | Nice pictures |
Or you could try this for more TACLog links.
---

USER RESPONSES
"...the program is very easy to get a total novice to work it correctly,...it does look the best of its type that I have seen to date!" - Dave, G1OGY.
"I downloaded TACLog on Saturday morning and used in this weekend's ARRL VHF Party. Works great! Mni tnx!" - Phil, K6EID.
"I'm using TACLog for a quite a long time and it works very fine for me. Generation of EDI files which I can send via PR within few minutes after finishing contest is a great feature." - Michal, SP2IQW.
"... I am a new user of Your contest program and it looks very nice to me." - Hrvoje, 9A4EW.
"Picked up ur famous TACLog for a couple of days ago on Internet, have been playing with it now and decided to use it for my VHF (MS and Six) working." - Aasmund, LA5TFA.
"I have used it on a couple of contests now including VHF NFD (4 bands!) and found it to be very good. The statistical analysis sections are amazing, the best bit of all is it is free!" - Chris, G6XDI.
"... our club station OK1OMX used your program TACLog for Field Day and we find it very useful, robust and stabile." - Petr, OK1MAB.
"You really have done a nice job, even if I do use only a 286/12 MHz and Hercules graphic, everything moves around in good shape." - Szigy, YO2IS.
"The biggest problem in promoting TACLog to others is that they get the same advantages as my own radio club." - Edwin, PB0AOL.
"... after testing dozens of contest logs I can say than 'CT for HF and TACLog for VHF' are the 'Golden Standard'." - Gius, IT9VDQ.
---

USER WEB POLL (2000-12-17 to 2001-09-10)
How would you rate TACLog? [501 votes total]
Best in class (152)
30%
Excellent (182)
36%
Good (73)
15%
Average (5)
1%
Poor (5)
1%
I use another program (24)
5%
What is TACLog? (60)
12%
WEBCOMMENTS
Ufb program.
When port to Linux ?
Sk4EA have used it since 1993 or so, nice software for our purpose.
Nice program, PA5WT.
Very powerful and efficient contest login program on light machine! super! 73's F5LEN.
I like TACLog, good soft.
Thanks.
Been there since 0.32 best logging program I've ever seen.
NRCOCOS Contest group is using TACLOG since 4 years.
Very good program for contest.
Great program PE7TWO.
Good.
Super for contests, close to super for common logging.
A network version? would be nice.
Fast and easy contest logging.
CW-keying while using program (put data into program) needed!
Keep up the good work, Bo!
I use TACLog since several time for me is the best.
Pse wait I must try it longer.
When the version for Windows really mode ? GOOD WORK 73.
The only complaint is 59 - it should be available as default.
What would take it OUTSIDE this class is network operability - i.e.: logsharing in multiband events (see: `netlog`).
---