TACLog INTERFACES

SERIAL AND PARALLEL PORTS INTERFACE FOR PTT & CW KEYING
TACLog can make use of two kinds of external interface circuitry, either connected to the serial port or the parallel port. The serial interface is capable of keying the key line and push to talk (PTT). The parallel interface can key and PTT, but, also key external voice messages (Voice Keyer). Apply capacitors, there is RF in the air - you know!
PTT & CW keying schematic.

This kind interface is also used by many other radio amateur programs.

FodTrack INTERFACE FOR ROTATOR CONTROLLING
The FodTrack interface is designed by Manfred Mornhinweg, call: XQ2FOD, E-mail: mmornhin@eso.org, packet: XQ2FOD@XQ2FOD, and intended for satellite use. However, it can be used for controlling up to two horizontal rotators also. No WWW home page has been found, but the software can be found in many places on the Internet. Ready made interface is also available from AMSAT-CE c/o ce2hi@entelchile.net for about 110 USD. Building the interface yourself costs about 30 USD in components plus the PCB and enclosure etc.
An enable/disable control bit has been implemented for each rotator. When this is high the interface circuitry is enabled from the program.
Additional enable/disable rotator FodTrack schematic.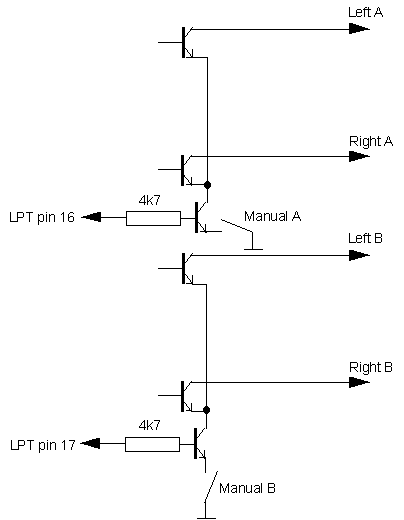 Download the FodTrack software package

TACBox 2 INTERFACE FOR PARALLEL PORT CW & KEYING, ROTATOR CONTROLLING AND BAND IDENTIFICATION
The CW & Keying and Voice Keyer part is identical to the parallel port CW & Keying and Voice Keyer interface. The rotator controlling and band ID uses an I2C bus structure controlling a Maxim MAX518 DAC and the Philips PCF8574A.
The idea behind the TACBox 2 concept is to make a "station box" which contains all those small boxes and utilities devices radio amateurs have both for day-to-day use but especially for contest purposes. It must be underlined that the TACBox 2 hardware is not fully developed, but the controlling in TACLog has already been implemented. The I2C bus controlling has been tested so has the rotator interfacing. Unfortunately I do not have a proper schematic and PCB layout design program. So if you want to become a part of the design team your effort will be appreaciated, not only by me but also by those who would like to build a matured interface.
The design parameters for the TACBox 2/station box are:
Simple construction
Cheap
Universal
Interfacing through PC parallel port
Compatible with existing Voice Keyer and PTT & CW Keying circuits
Feature ideas in the TACBox 2/station box are:
PTT & CW Keying
Voice Keyer
Rotator control
Universal status bits (e.g. Band ID bits)
Audio filter
Head phones signal splitter
CW keyer ("room" for Super CMOS keyer)
Sequenzer (a la ARRL handbook)
TACBox 2 overview schematic.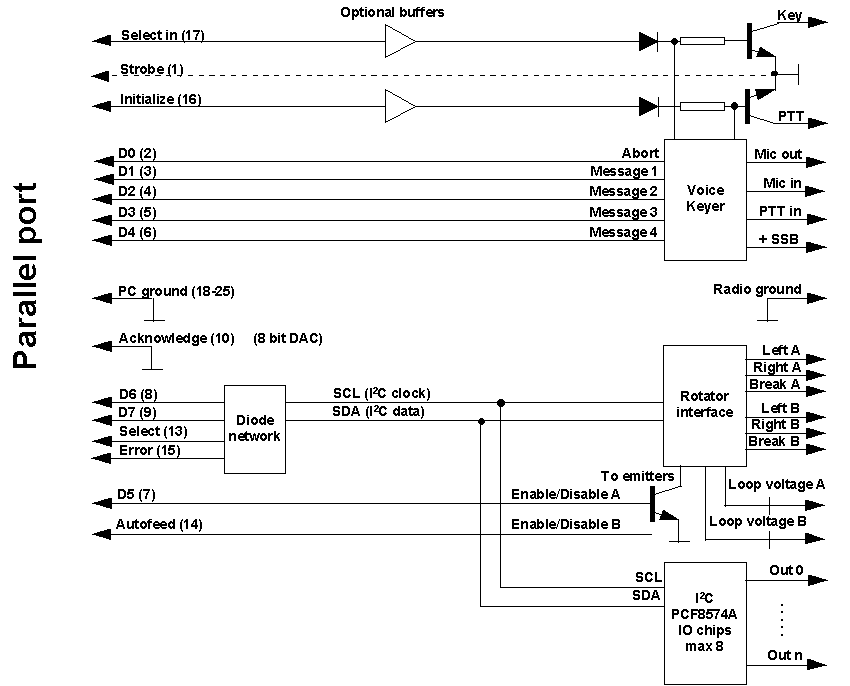 I2C bus structure and band ID schematic.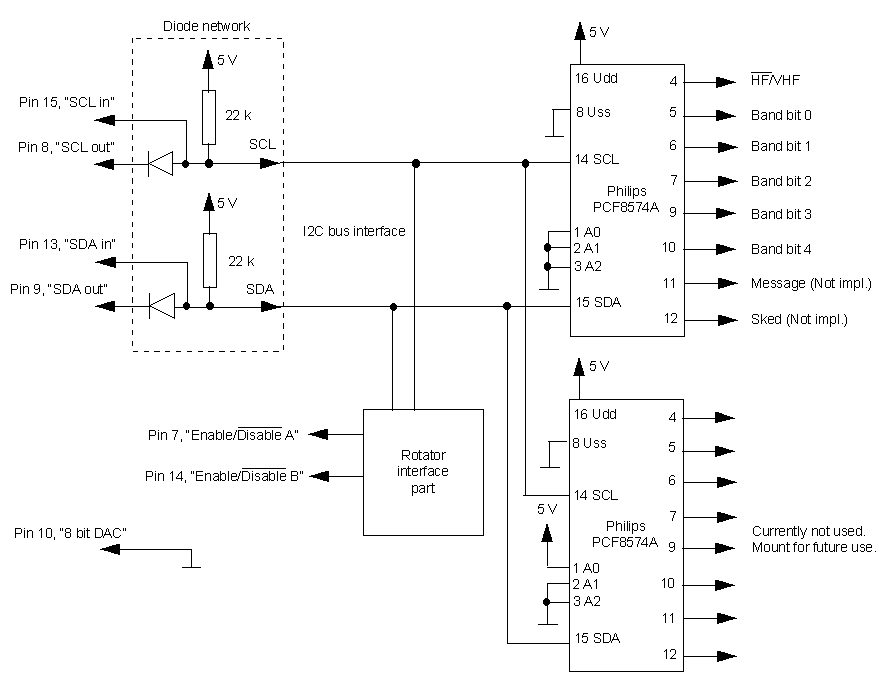 Rotator controlling schematic.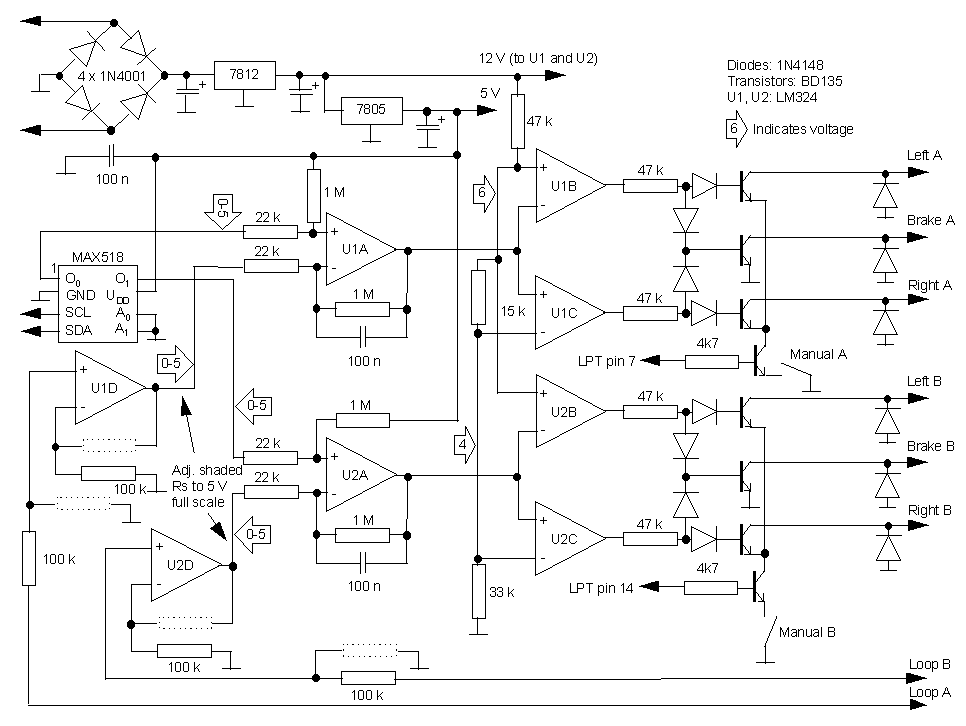 ---